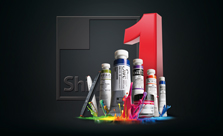 "Passionate Color, Professional Touch"
ShinHanArt is renowned the world over for its excellence in quality.
Our wide range of art materials are used worldwide in diverse fields by professionals and hobby artists. We cherish every relationship that we make with employees and artists.
Our seasoned experience has enabled us to develop unique recipes to manufacture high quality products, and loyal artists using ShinHanArt products continually communicate their particular needs helping us strive to produce an unparalleled and full range of quality art products.
ShinHanArt is headquartered in Seoul, Korea.
Having over one hundred and fifty employees, we operate two manufacturing factories, and pledge to continue manufacturing art materials with colors that stimulate artists' passion around the world.
In addition to its world renowned Touch Twin art markers offering 204 color spectrums, ShinHanArt also manufactures the highest quality Water color, Poster color, Korean color (tailored to draw on rice papers), Acrylic and Oil paint for both professionals and hobby artists.
With over 47 years of heritage, ShinHanArt continues to be Korea's dominant market leader in art material industry.
We now distribute our products to consumers in more than 40 different countries since our first export in 1980.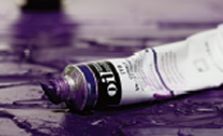 The Perfect selection of pure pigments - ShinHan Oil Color
Oil Colors from ShinHan Art are carefully crafted for brilliant color, superior adhesion, and lightfastness that minimizes discoloration.
This precise formula for blending pure pigments and oil ensures ShinHan Oil Colors' brilliance and reliability.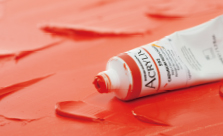 Capture the moment of inspiration - ShinHan Acrylic Color
Acrylic Colors from ShinHan Art offer the workability and consistency of oils with a faster drying time and easy water-based clean-up.
ShinHan Acrylic Colors provide artists with unparalleled quality and brilliance in colors to help you create your next masterpiece.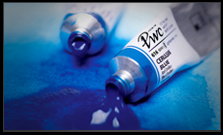 PWC, Extra Fine Artist's Water Color
PWC, Extra Fine Artists Water Colors are crafted with the highest quality pigments and the finest high-grade gum arabic.To enhance the clarity and depth of color, single-pigments have been used whenever possible and the usage of mixed pigments limited. Single pigment watercolors are less prone to fading, and the consistencies of the colors are improved. PWC offers the exceptional clarity and transparency that artists desire, as well as a superior lightfastness to resist fading. PWC is ideal for spread techniques and color overlapping, bringing out the best in water color paper. The color palette offers a total of 84 colors that are transparent and subtle, yet intense and vibrant, allowing for an even greater freedom of expression.
-. 84 very pure and exuberant colors
-. Carefully selected, fine pigments
-. High-grade gum arabic vehicle
-. Highest degree of lightfastness
-. Maximum degree of transparency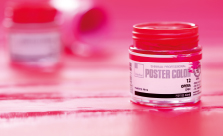 Silky smooth brush touch and excellent color blending - ShinHan Poster Color
ShinHan Poster Colors offer brilliant opaque colors for designers working on posters, signs and banners. Many professional designers find their excellent blending properties appealing while maintaining the vibrancy of each color.
The carefully formulated consistency makes our Poster Colors suitable for even the most delicate touch.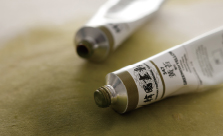 Magnificent color like you've never seen before - ShinHan Korean Color
ShinHan Korean Color is ShinHan's authentic creation, formulated from decades of experience and research into Korea's traditional color palette.
Although designed to be painted on 'Hanji', Korea's traditional paper, Artists' Korean Colors can be used on a variety of surfaces.
The vividness of each color reflects our use of only the highest quality pigments available.
ShinHan Korean Color provides a unique opportunity for artists to incorporate Far-Eastern color tone into their artwork.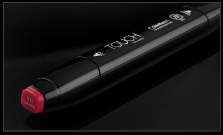 An unforgettable TOUCH at an unbelievable price - ShinHan TOUCH TWIN marker
ShinHan is the only Art Materials company that not only produces paints, but also art Markers. Our expertise in colors allows us to produce the highest quality markers with incredible color reproduction. ShinHan Art's TOUCH TWIN marker are now available a total of 204 brilliant colors ideal for a diverse range of uses, from animation, illustration, architectural renderings, and interior design sketches. With a unique fine point nib on one side and a broad chisel nib on the other, the TOUCH TWIN marker offers artists and designers a greater range of line thicknesses than ever before.
The delivery of ink flow can be perfectly controlled to allow precision drawing. The ergonomically designed rectangular body is roll resists rolling on work surfaces and provides a perfect grip that avoids smudges and smears. A specially designed safety cap stacks neatly and prevents damage to the nibs. The new TOUCH TWIN marker contains an alcohol-based ink that doesn't dissolve printed ink toner, allowing for odorless, vividly colored artwork on printed materials. Refillable ink and replaceable nibs are also available for the TOUCH TWIN marker.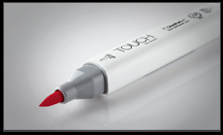 Get the TOUCH of real brush strokes with a marker - ShinHan TOUCH TWIN Brush marker
The TOUCH TWIN brush marker features the highest quality brush nib on the market. Along with medium-wide chisel nib, ShinHan TOUCH TWIN Brush Markers allow users to express a wider range of techniques. The newly broaden color spectrum of 204 brilliant colors allows artists and designers greater possibilities and freedom of expression. The innovative and durable design of the nibs ensures they will not lose their firmness over time. Optimum ink flow and drying rates allow for seamless execution of even the most detailed artwork. Refillable ink and replacement nibs add to the longevity of the TOUCH TWIN Brush Markers.
The REAL TOUCH

Important Consumer Information.
Make sure you are getting the best quality that everyone comes and expects from ShinHan TOUCH TWIN Markers.
How to get the REAL TOUCH:
● Don't buy from online auction sites! There are NO authorized TOUCH TWIN Marker resellers on auction sites.
There are also reports of counterfeits. ShinHan will not assure the quality of TOUCH Purchases from these sites.
● Contact our authorized partners in "Where to Find Us" , and check whether the retailer is an authorized seller of TOUCH TWIN Markers.
When in doubt, always check with us first, at: info@tap-art.pl
For more information on purchasing ShinHan Products in Poland, please contact: info@tap-art.pl